"Knowledge is power. Information is liberating. Education is the premise of progress in every society, and every family." ~Kofi Anan~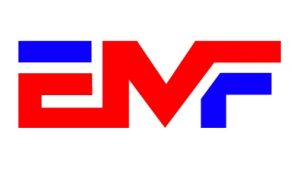 EMF is a non-governmental, non-political, and non-profit making organization that is supported intensely by Kühne Foundation. EMF commits itself to collaborate with any kind of domestic as well as international stakeholders to achieve its stated objectives. EMF, maintaining its independence, forge working relationship with the relevant Federal Ministries and their Institutions, Regional Government bureaus, zonal, woredas and kebeles to fully exploit their coordinating roles. EMF also maintain a close working relationship with public and commercial organizations in transportation and logistics. On the one hand, it aims to identify the knowledge and skills gap, and on the other hand aims to work with the stakeholders to prescribe the appropriate interventions to close the gap. 
EMF's provision of training and capacity building support to the relevant stakeholders will be accredited through institutions and professionals. EMF, therefore, entered into partnership with the relevant higher institutions, technical vocational training centers, and private consultants in areas of Supply Chain Management, Logistics, and Transportation field.
Vision
EMF with its international partner Kühne Foundation aspires to become a leading local foundation in the field of creating awareness and mobilizing the necessary support to higher and further education (trainings) in logistics and supply chain transport in Ethiopia.
Mission
The mission of EMF is to strengthen the local logistics and supply chain management in Ethiopia through capacity building at higher education as well as vocational level in cooperation with domestic and international partners. EMF with the support of KF aims to create self-propelled study programs, additional carrier pathways for the youth and also delivering professional trainings for in the sector of Logistics and Supply Chain Management
Enhancing livelihood prospect of youth in ethiopia
The SAfA (Foundations Alliance for Africa and also known as Stiftungs-Allianz fur Afrika) is a joint initiative developed by four big German companies namely Max and Ingeburg Herz Stiftung, Kühne Stiftung, Rossmann Stiftung (together with the Deutsche Stiftung Weltbevölkerungas implementing partner) and Hanns R. Neumann Stiftung. The SAfA-alliance collaborates with the German Ministry of Economic Cooperation and Development (BMZ) that also co-funds the project significantly. It is a multi-year, multi-million EUR public-private collaboration. The project is intends to reach over 70,000 youth men and woman aged 15-29 years from Amhara and Oromia region.
Excellence; maintaining a high standard of integrity and performance leading to the achievement of objectives
Training Success; arrange /provide a training programs that meets trainee expectations
Focused; implements training programs that have measurable and sustainable impact
Diversity; employ a workforce that reflects the society we serve ,ensure our activities provided fair and equal to access for all
Integrity; performs activities and interactions at all levels in an ethical way
Accountability; assume and demonstrate responsibility for actions ,demonstrate fiscal and social responsibility
Team work; Implement programs in close cooperation and collaboration with all stakeholders to achieve the goal together