"Knowledge is power. Information is liberating. Education is the premise of progress in every society, and every family." ~Kofi Anan~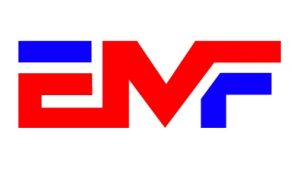 EMF was established on November 9th, 2020 as an Ethiopian National NGO with the mission of providing higher education support in Logistics and Supply Chain Management and capacity building, primarily through training vocational level in cooperation with domestic and international partners. The objective of EMF is the development of self-sustaining educational programs at universities, expanding career options for the youth, and offering lifelong learning opportunities through training for stakeholders and young individuals.
EMF is dedicated to enhancing the well-being of Ethiopians and creating lasting solutions with a strong emphasis on local ownership, reducing reliance on foreign development organizations. Our track record demonstrates our ability to bridge Ethiopian project partners, utilizing their cultural insights and resources, with the international stakeholder community as demonstrated in our project with SAfA.
SAfA aims to make an effective contribution to improving African communities, mainly in rural but also in urban areas, by creating attractive livelihood prospects for the rapidly growing young population. This contributes to reducing poverty, relieving the main challenges that push youth into migration, and to the attainment of the Sustainable Development Goals of the United Nations. Ethiopia was chosen by SAfA as its first project country and experiences and learnings will be used in further strengthening the approach for other African countries, and for informing key stakeholders. The project combines activities on three thematical components: agriculture with a focus on coffee and employment in agriculture, logistics, and education, and health and family planning.
Enhancing livelihood prospect of youth in ethiopia
SAfA (Stiftungsallianz für Afrika gGmbH), established by the four foundations Max und Ingeborg Herz Stiftung (MIHS), Kühne-Stiftung (KS), Rossmann Stiftung (RS) and Hanns R. Neumann Stiftung (HRNS) and Federal Ministry of Economic Cooperation and Development (BMZ). The SAfA-alliance collaborates with the German Ministry of Economic Cooperation and Development (BMZ) that also co-funds the project significantly. The project intends to reach over 70,000 young men and women aged 15-29 years from Amhara and Oromia region.
EMF is currently, implementing a four-year project entitled "Enhancing Prospects of Youth in Ethiopia through Logistics and Supply Chain Management" the project is a collaboration between three implementing partners Elias Melake Foundation (EMF), Hanns R. Neumann Stiftung, and Deutsche Stiftung Weltbevölkerung (DSW) working in the areas of Agriculture, Health, Logistics and Supply Chain Management education.